Quebec Aventure Tours
Rentals and guided tours of Île d'Orléans, 15 minutes from Quebec City. Discover the island at your own pace or follow the guide. We offer rental of bicycles, scooters, electric bikes and more. Come and meet the islanders and discover the delicious local products from the pantry of Quebec.
Our rentals
Book now
Guided tours and original activities to discover Île d'Orléans
Be active and make the most of your stay in the region ! Guided tours, activities and rental to really make every moment count and create ever-lasting memories . Here , you will discover spectacular landscapes, historical landmarks and the finest farm products. You will make some wonderful discoveries ( strawberries, raspberries, wine, cheese, cider, nougat , blackcurrant, etc. ) without your car with a great feeling of freedom !
OUR GUIDED TOURS AND ACTIVITIES IN ILE D'ORLÉANS 
Follow the guide and explore the best of Île d'Orléans on a guided tour. Taste local products for which the island is famous and meet the islanders.
Guided electric bike tour
Starting from $139
Tastings included: wines, cheeses and surprises
Pedal with ease thanks to the electric assistance
Guided scooter tour
Starting from $149
Tastings included: wines, cheeses and surprises
Regular driver's license required
FORGET YOUR CAR… VISIT ORLÉANS ISLAND IN AN ORIGINAL WAY WITH AN ELECTRIC BIKEs, FAT BIKEs, SCOOTER and TANDEMs. ALL EQUIPMENT IS INCLUDED AS WELL AS A PERSONALIZED MAP OF THE ISLAND TO help you PLAN YOUR STOPS.
Shuttle Bus Service
Local business Quatre Natures offers a shuttle service from Old-Quebec to our attraction on the Orleans Island. Book now!
Our unique experiences have been mentioned by several well-known travel blogs.
Book now and live your authentic and unforgettable adventure!
Live the experience of a hike on the St. Lawrence River to discover the island by the banks and its history.
Activity operated by Quatre-Natures
Cancellation policy for activities in the event of rain: In case of rain on the day of your activity, you will get a 100% refund
 In order to inspire you when planning your next getaway to our island, we have prepared a series of articles to help you. We love talking about the different activities to do, restaurants to try, events not to miss and more.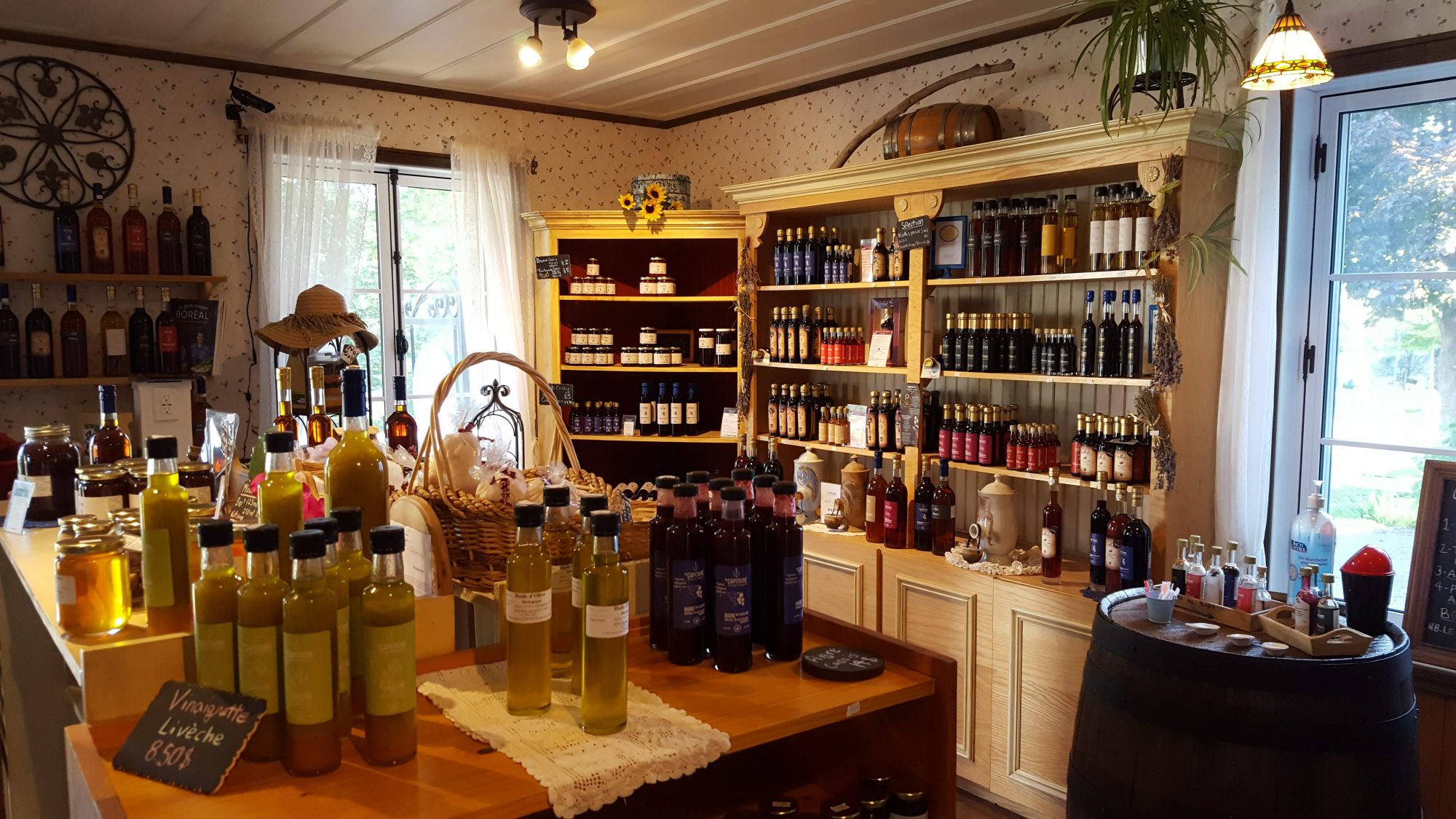 Du Captaine' vinegar of St-Jean-de-l'Île-d'Orléans gives the world-famous Balsamic of Modena DOP a good competition on the best kinds of vinegar of the world. La Vinaigrerie Cass'Isle d'Orléans is based in the village of the island's captains in Saint-Jean. Fittingly...