Guided tours of Ile d'Orléans
Our team offer you guided tours in electric bikes and scooters of the Ile d'Orléans and everything you need to have a memorable stay. Tasting of local products included!
Our guided tours
Why choose Quebec Aventure Tours and our guided tours of Ile d'Orléans?
Our team of guides offers you authentic experiences in one of the most beautiful settings in Canada: the Island of Orleans. Residents and natives of the island, we know every corner, every business and every attraction. On a guided tour of the Ile d'Orléans, you can expect to learn more about the history of the Island, its inhabitants and taste local products like the famous wines of the Island.
Guided electric bike tour
 Follow the guide and pedal with ease thanks to the power supply of our powerful bikes. 
Feel the freedom of a scooter ride and follow your guide to the most beautiful villages on the island
Our glowing reviews of our guided tours
We spice up your vacation
"
If you don't ride, you will miss out!

"
"This is the ultimate best way to visit around and enjoy the beauty of the island at a leisurely pace. "
Sylvie E.
"Our guided e-bike tour was amazing. François was our guide and he always made sure we were comfortable on our bikes. "
Sabrina J.
"
Wonderful people and a beautiful ride. Great value

"
"I would say this is the perfect way to get around and see some of the island with opportunities to stop and take photos, eat or shop but mostly see spectacular vistas."
sparkythewonderdog
"
The best part of our trip!

"
"It was the perfect day- learning about the island's history, tasting the local offerings and just enjoying the beautiful island."
Gina B.
Only the best of Ile d'Orléans
Whether you represent a school, a family, a business or a large group of friends, we will be happy to organize a tailor-made guided tour of Ile d'Orléans that suits you. There is so much to do at Québec Aventure Tours!
What's new in l'Ile d'Orléans?
Activities to do, attractions to visit, great food to taste … our blog is full of suggestions for your next getaway to the Ile d'Orléans.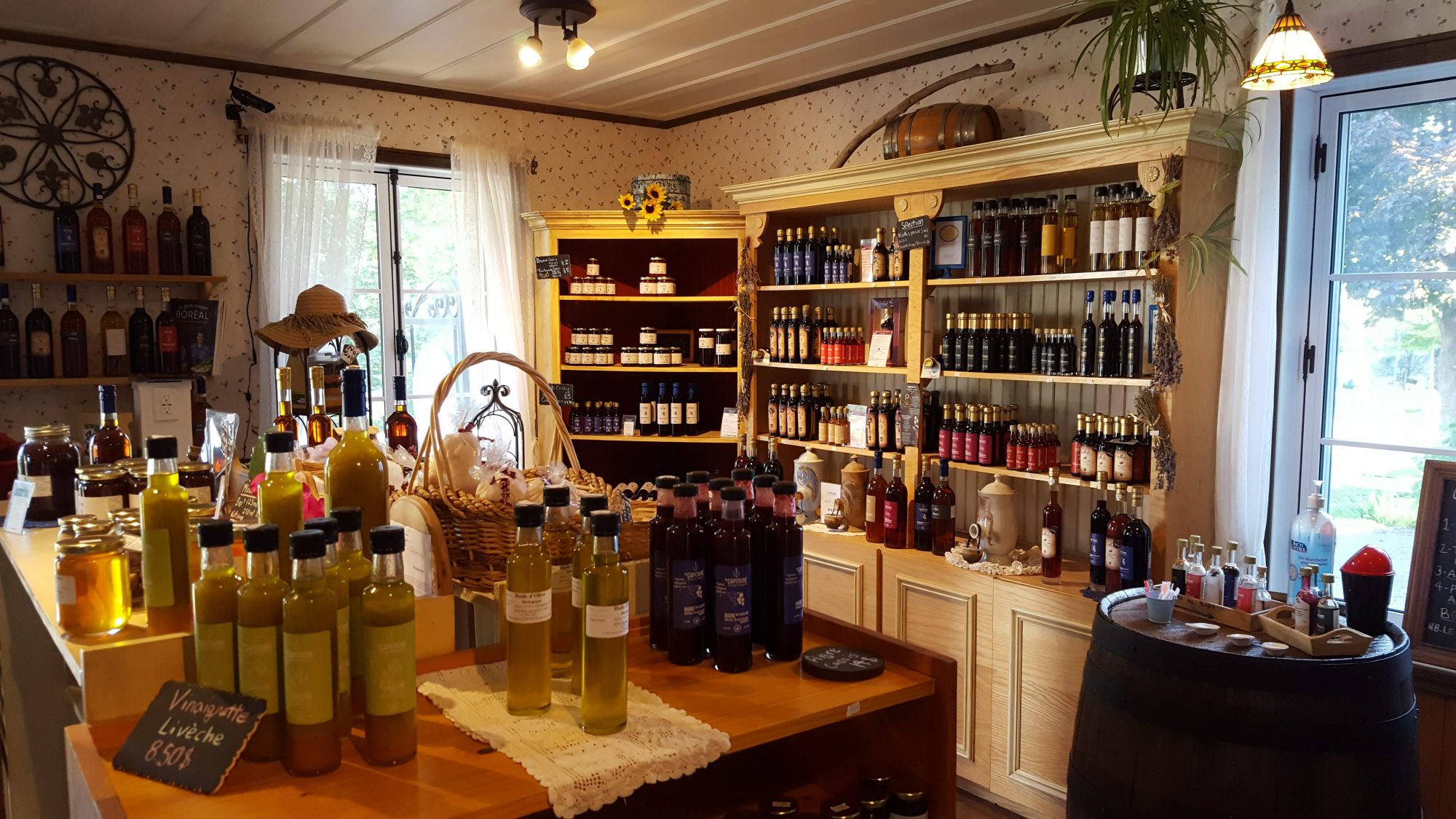 Du Captaine' vinegar of St-Jean-de-l'Île-d'Orléans gives the world-famous Balsamic of Modena DOP a good competition on the best kinds of vinegar of the world. La Vinaigrerie Cass'Isle d'Orléans is based in the village of the island's captains in Saint-Jean. Fittingly...